Now Closed
but you can still book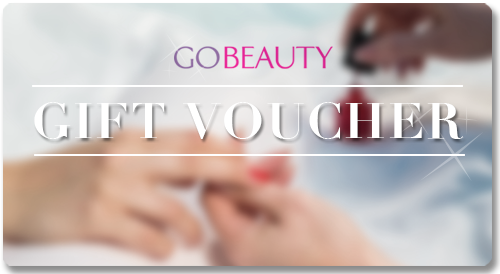 Redlands Beauty and Hair Clinic
George McFarlane, Pietermaritzburg, South Africa
Pietermaritzburg
Why not let us call you?
(first thing when we open)
THE PLACE
Type: Beauty Salon
Speciality: Massages and beauty treatments
Access: Off street
Open Plan: 1
Private Rooms: 3
Couples Rooms: 0
Therapists: 3
COMFORTS
Ambient Scent
Ambient Music
Luxury environment
Stylish establishment
Fluffy towels
Heated treatment bed
Place to hang your clothes
Refreshments served
services offered
Paraffin Wax Dip
R115
Wax 1/2 Leg
R160
Wax 3/4 Leg
R180
Wax Back
R250
Wax Bikini Sides
R150
Wax Brazillian
R245
Wax Brow
R55
Wax Chest
R250
Wax Chin
R75
Wax Ear
R55
Wax Face
R250
Wax Full Arm
R160
Wax Full Leg
R220
Wax Hollywood
R260
Wax Lip
R55
Wax Nose
R55
Wax Under Arm
R100
Body treatments
from R160
Aroma Hot Stone Massage
R800
Aroma Thai Full Body
R570
Aromatherapy Back Massage
R405
Aromatherapy Full Body
R575
Back Deep Cleanse
R375
Back Of Body Massage
R500
Back,Neck And Scalp
R330
Hand And Foot Massage
R160
Hot Stone Massage
R620
Mini Back Massage
R200
Reflexology
R230
Scalp Massage
R200
Swedish Full Body Massage
R520
Swedish Full Body90min
R650
Thai Back & Neck Massage
R350
Wat-Po Full Body
R600
Wat-Po Full Body 90min
R750
Bridal D Day
R0
Bridal Trial And D Day
R690
Hair
R0
Microblading
R1500
Microblading Touch Up
R800
Eyelash extensions
from R75
Lash Tint
R75
Lashes 2 Week Fill
R250
Lashes 3 Week Fill
R350
Lashes 5 Week Fill
R500
Lashes Full Set
R600
Back Deep Cleanse
R375
Deep Cleanse
R425
Express Deep Cleanse
R275
Facial Peel
R550
Full Facial
R460
Fundamental Facial (DC)
R425
Lash Tint
R75
Lashes 2 Week Fill
R250
Lashes 3 Week Fill
R350
Lashes 5 Week Fill
R500
Lashes Full Set
R600
Gel Dip With Tips
R400
Gel Pedi With Heel Peel
R580
Gelish Dip Paint
R30
Gelish Manicure
R400
Gelish Overlay
R250
Gelish Pedicure
R420
Gellish Dip Overlay
R250
Gellish Hands
R250
Manicure
R250
Mini Manicure
R155
Aroma Hot Stone Massage
R800
Aroma Thai Full Body
R570
Aromatherapy Back Massage
R405
Aromatherapy Full Body
R575
Back Of Body Massage
R500
Hand And Foot Massage
R160
Hot Stone Massage
R620
Mini Back Massage
R200
Reflexology
R230
Scalp Massage
R200
Swedish Full Body Massage
R520
Swedish Full Body90min
R650
Thai Back & Neck Massage
R350
Wat-Po Full Body
R600
Wat-Po Full Body 90min
R750
Microblading
R1500
Microblading Touch Up
R800
Gel Dip With Tips
R400
Gel Pedi With Heel Peel
R580
Gelish Dip Paint
R30
Gelish Manicure
R400
Gelish Overlay
R250
Gelish Pedicure
R420
Gellish Dip Overlay
R250
Gellish Hands
R250
Manicure
R250
Mini Manicure
R155
Mini Pedicure
R175
Pedicure
R300
Pedicure With Heel Peel
R460
Soak Off
R70
Gel Pedi With Heel Peel
R580
Gelish Pedicure
R420
Mini Pedicure
R175
Pedicure
R300
Pedicure With Heel Peel
R460
Facial Peel
R550
Gel Pedi With Heel Peel
R580
Heel Peel
R320
Pedicure With Heel Peel
R460
Permanent makeup
from R800
Microblading
R1500
Microblading Touch Up
R800
Facial Peel
R550
Full Facial
R460
Fundamental Facial (DC)
R425
Gel Pedi With Heel Peel
R580
Heel Peel
R320
Pedicure With Heel Peel
R460
Add On Callus Treatment
R210
Brow Tint
R55
Day Make Up
R300
F MASS
R150
Make Up
R400
Make Up LS
R550
Nail Art (Stickers)
R10
Nail Art (Stones)
R5
Paint
R100
Redlands Beauty and Hair clinic is situated in park-like surroundings and offer quality beauty and hair treatments including Massage Facials Waxing, Nails and Lash extensions and Spray tans
#2 out of 2 Beauty Salons in Pietermaritzburg
Reviews
Ambience

Cleanliness

Facilities

Staff

Value
Have you been here? Write a review
Showing 1-10 of 20 items.
Sharon Durgaparsad
Thank you Nadia, Lydia and the amazing team at Redlands.
Imran Imz Khan
Awesome experience can't wait 4 next week.Excellent service thanks ladies
Marlaine Grout Andersen
I had an Express Deep Cleanse Facial and it was awesome. I was very relaxed and my skin glowed after the treatment. In fact a day later, my skin is still looking and feeling great.
Belinda-ann Walters
It has such a relaxing atmosphere. When you walk in you get greeted with a friendly smile. Had a stress massage which was really awesome. My eyebrow and eyelash tint was done in such a professional manner. I will definetly recommend Redlands to everyone and will go back anytime. Thank you RBH for the lovely experience.
START